Franchising has become an increasingly popular way for entrepreneurs to start and grow a business of their own. With a multitude of benefits, including access to a proven business model, franchisor support, brand recognition, and lower risk than starting a business from scratch, franchising can be an attractive option for those looking to become their own boss.
However, like any investment, there are also risks associated with franchising. One of the biggest is getting caught up in legal landmines that can end up costing time and money. In this article, Ryan Whitfill, Chair of the Franchise Practice Group at Culhane Meadows, PLLC, describes the three biggest legal pitfalls associated with franchising, and the specific steps potential franchise investors can make to help minimize these risks and protect themselves from a legal standpoint.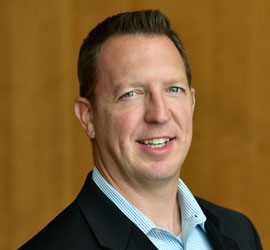 Do Your Homework
The first and most important thing a potential franchisee can do is make sure to do their due diligence upfront. There are a lot of potential franchisees out there that are looking for an investment opportunity and have the money but not the experience. In Ryan's opinion, the best way to do this is to find a mentor to help guide them through the process. Franchise consultants are invaluable in helping potential investors identify legitimate, well-run franchises.
As Ryan describes, "If an individual decides to move on with a franchise, they're going to be signing a contract, and will be bound by that contract," he said, "So if they've got someone guiding them, it's an excellent way to start, and it's great because it doesn't cost the franchise prospect anything."
According to Ryan, this is why The Entrepreneur Authority (TEA) is such a valuable resource. Not only do they guide interested parties through the process of identifying the right franchise for their specific goals, but they also provide several helpful tools to assist potential franchisees early in the discovery process. Learn more about all the free tools that TEA makes available at: https://eAuth.com/resources/.
Get a Thorough Understanding of the Franchise Disclosure Document (FDD)
Another potential legal landmine that potential franchisees need to be aware of is failing to read the Franchise Disclosure Document (FDD) thoroughly. The FDD is required by law to be given to potential franchisees before they sign any agreements, and it contains a wealth of information about the franchisor, as well as what the franchisee is obligated to and bound to. Ryan describes that people will sometimes mistakenly believe that verbal, or even email correspondence may be binding. Not so. The FDD supersedes any prior verbal or written agreement, so Ryan believes it's critical to have a clear understanding of this document before signing anything. "Getting an attorney who knows what they're doing to help potential franchisees read through that document and really understand what the agreement obligates them to do as a franchisee, as well as what their rights and obligations are under that contract is very helpful, to understanding what they're getting into, from a legal standpoint," Ryan said.
Speak to Current and Past Franchisees
Lastly, Ryan recommends speaking to as many current and past franchisees as possible. This is a great way to get a sense of what the day-to-day life of a franchisee is like and to get some inside information on the franchisor. When an investor finds a franchise concept that they want to move forward with, it's essential to talk to as many franchisees as possible, because there will be a variety of experiences.
"It's a big part of understanding the system from the people who are already in it," Ryan stated, "They may be able to advise potential investors of things that they didn't realize they were going to be obligated to do, or maybe aspects of the franchise that aren't clearly enunciated in the agreement."
According to Ryan, if an individual does these three things, they're going to be in a much better place when it comes to understanding and avoiding any legal landmines that may exist prior to investing in a franchise. "Based on the business advice, the legal advice, and then the inside advice from existing franchisees," Ryan said, "you put those three things together, and a potential franchisee will have a good understanding of what they're getting into and can feel confident that they're making a fully informed decision."
Ryan Whitfill is Chair of the Franchise Practice Group at Culhane Meadows, PLLC. He has over 20 years of experience providing legal counsel to individuals exploring investing in franchises. He also works closely with TEA, an organization that specializes in helping people navigate the process of finding the right franchise fit. TEA offers no-fee consultations, in addition to complimentary webinars on franchising. To schedule an appointment with a Franchise Consultant or register for a webinar, call 866-246-2884 or visit https://eAuth.com/webinars/.
https://eauth.com/wp-content/uploads/2022/03/Whitfill-R.jpg
250
270
TEA Admin
https://eauth.com/wp-content/uploads/2018/09/eAuth-logo_for-site.png
TEA Admin
2022-03-29 17:31:16
2022-03-29 19:24:44
2022 Interview Series: Safer Franchising -- Experienced Franchise Attorney Discusses How to Avoid the Biggest Legal Landmines Before Investing!