Have you been wondering how franchised businesses will fare in a post-pandemic world? You're not alone. With the rollout and acceptance of vaccines, the end of the COVID pandemic is on the horizon. Businesses are eager to adjust to this new reality, but how can you be prepared with so much uncertainty? We gain insights from Charlie Bever, Certified Franchise Executive. He discusses what his experiences have been during this pandemic, and what trends to look out for.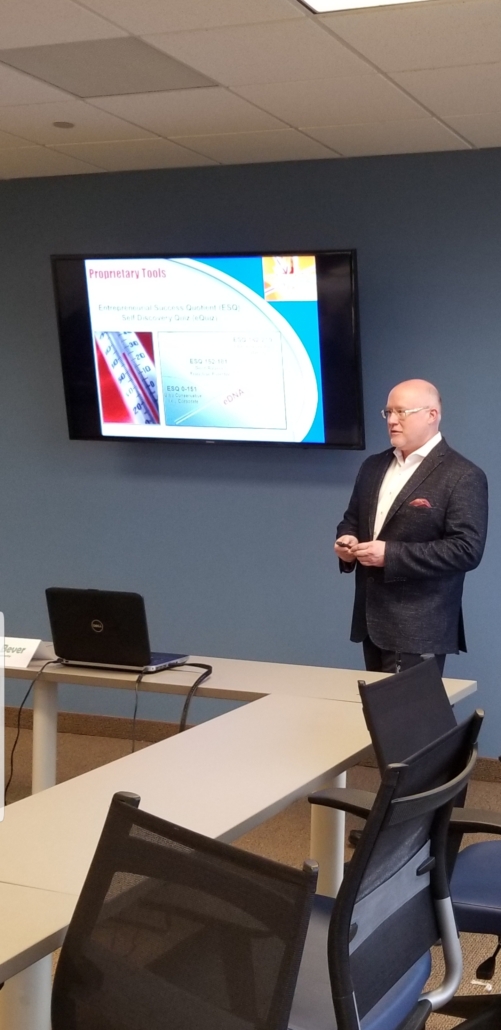 Mr. Bever owns The Career Transition Authority® (CTA), which is an affiliate of The Entrepreneur Authority, the leading franchise brokerage firm in the United States. Before founding CTA, he was the Director of Business Development for Miracle-Ear, Inc. and was responsible for over 25% of the franchise's current owners. His extensive experience includes franchising and executive experience at Sears, Roebuck, & Company, and management positions at other well-known retailers like Macy's and Montgomery Ward.
So let's dive in and gain insights from the past, present, and future to learn what we can expect from the franchising industry.
TREND #1: Passive (aka Semi-Absentee) Ownership
The pervasive attitude that stood out, as we interviewed Charlie, was the sense that people did not want to be caught off-guard, professionally. The pandemic was a wake-up call to people and franchises that did not prepare for unforeseen career situations. Here's what Charlie had to say about how people are adapting. "The current trend is towards passive or semi-absentee ownership. Many folks lost their jobs in Corporate America during the onset of Covid. They've now re-landed employment, however, they want to protect themselves by owning a franchise that can be owned and managed passively ." He noted that there was a "seismic shift to passive ownership. People don't want to get caught flat-footed should they lose their job again." The trend of more hands-off ownership indicates that people are switching over to franchises that offer passive responsibilities. The reason for this is clear, because of the pandemic, they realized a backup plan was crucial. The franchise industry is realizing that putting all of your eggs in one basket is no longer as certain as it once was. "Passive ownership opportunities are on the rise. Many people I work with don't realize this is an option when selecting a franchise. This puts them at ease and creates excitement to earn incremental income."
TREND #2: People want to control their own destiny
With the abundant loss of employment experienced during the recent past, people have grown tired of relying on upper management to dictate their job status, and have embarked on entrepreneurial journeys. Many are calling it The Great Resignation. Statistically, Franchising can offer an entrepreneur a lower risk and faster way to own his or her business compared to buying a chain store outright. Mr. Bever has identified that "W-2 employment opportunities will continue to dwindle, while self-employment opportunities are trending in popularity. Average tenure rates in the US sit at 3 years. Nobody likes looking for a new job. Franchising offers them the opportunity to have more control over their professional destiny." This is one of the many things that is driving the interest in buying franchises, and it's a trend that will likely continue for both entrepreneurs and investors.
TREND #3: Unprecedented supply of options demands people get experienced counsel prior to investing
The last decade or so has seen a proliferation of franchise options hit the market. It makes the research process rather daunting at times to the uninitiated. That underscores the importance to work with a trusted advisor who has been around the franchise block a time or two. "There are many more options industry-wise these days than ever before. So, the trend is more, and more unique brands are entering into the pool to select from." This increased pool means that education and finding the right fit are vital to your decision-making. Mr. Bever's solution for franchisees is, "by working with a trusted CFE, only then can the mind-boggling search be simplified through education – without any pressure or obligation and without feeling sold. A CFE is an expert in franchising and can really match the candidate up with the best-fit opportunities." This time has created a unique opportunity for new and experienced people in the franchise industry, and making the right decisions is the most important step.
The adoption of virtual technologies has also increased opportunities for potential buyers. "Virtual discovery days have almost become the norm, and I have talked to many franchisors who have decided to permanently go to virtual sessions. Artificial intelligence is also now widely being used to recruit candidates, and many franchisors and franchisees have highly sophisticated CRM systems in place."
Final Thoughts
We can see that as the sun sets on the pandemic, owning a franchise can open a lot of doors. Franchises offer stability, brand name recognition, and management systems. We hope that understanding these trends will encourage you to dive deeper into this industry. If you would like to learn more about franchising in a safe and non-committal way, attend one of TEA's webinars. You can register by going to: www.eAuth.com/webinars. Happy and safe investing!
https://eauth.com/wp-content/uploads/2022/03/BEVER_Screenshot_20180625-163949_Gallery-scaled.jpg
2560
1245
TEA Admin
https://eauth.com/wp-content/uploads/2018/09/eAuth-logo_for-site.png
TEA Admin
2022-03-25 13:09:21
2022-03-29 19:20:17
2022 Top Post-Pandemic Franchising Trends: Insights from a Certified Franchise Executive