In the last couple of years, one of the outgrowths of the COVID-19 pandemic has been what most people are now familiar with as "The Great Resignation." As a direct result of this, franchise ownership has become a more popular option for those individuals looking to take more control over their lives and become their own boss. With over 700,00 franchises in the United States, it's no wonder that franchising is seen as a viable business model. That being said, there are some big mistakes that investors make when buying into a franchise. In this article, Jason Killough, a Certified Franchise Executive (CFE) and the owner of Thriving Solutions, LLC, an independent Affiliate with The Entrepreneur Authority (TEA) talks about the three biggest ones.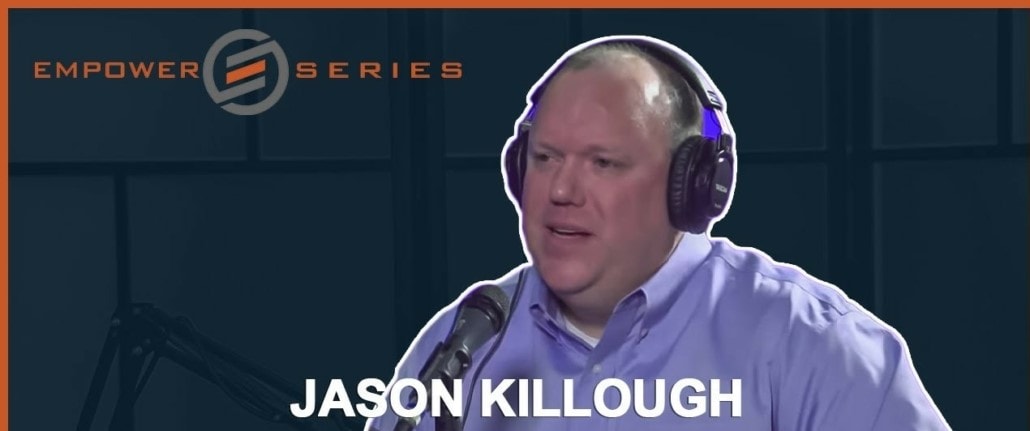 Know Thyself!
When it comes to franchising, the ancient Greek aphorism, "know thyself" is quite apropos. A common mistake potential investors make is jumping into franchise ownership before doing some honest introspection on themselves to determine if it's really an appropriate opportunity for them. According to Jason, before investing in a franchise, it's critical that potential franchisees ask themselves why they want to be their own boss.
"Purely from a DNA perspective, you need to know if you even have what it takes to own your own business or franchise," Jason said, "It takes a certain type of profile."
Jason and The Entrepreneur Authority (TEA) help potential investors in determining this through their Entrepreneur Quiz (E-Quiz), which helps them understand their appetite for risk, for example. It also helps provide insight into if a franchise – with its established systems already in place – is the right fit or if an investor is more suited to owning his or her own business outright because they don't want to conform to a specific system. This tool, among others he administers free-of-charge, is critical to solving one of the first parts of the puzzle – the YOU piece.
Know Thy Potential Partner!
Another mistake that franchise investors make is simply not doing their homework and due diligence when vetting a franchisor or their current franchisees. Doing so provides an insider's perspective on what the culture of the franchise is like and if it's a good fit for you. Talk to both newly-established franchisees and those that have been around a while to get a good idea about what their experience has been like. What kind of support do they receive from the franchisor? How much control do they have over their business? How is the communication? And, of course, Would they do it all over again? There are many other not-so-obvious questions TEA franchise consultants will coach their candidates to ask – it's all part of a thorough discovery process. To learn about all the complimentary tools TEA has in their coaching arsenal, go to https://eAuth.com/resources/.
Know Thy Financial Constraints!
One of the biggest mistakes that franchisees make is investing in a franchise that's outside of their financial parameters. There's a broad range of investment levels when it comes to franchising, anywhere from $50,000 up to $2M+, so it's important to be clear from the beginning what is within your budget. There are also costs that need to be considered outside of the franchise fee, such as marketing and hiring staff.
"You simply do not want to be undercapitalized," Jason said, "The last thing in the world you want is to buy a franchise, pay a franchise fee, and then you're about to open, and you've run out of money."
That's where Jason and The Entrepreneur Authority play a crucial role as consultants. They help would-be franchisees find a franchisor and franchise opportunity that matches their financial capabilities and long-term goals.
So, if you're thinking of investing in a franchise, make sure you avoid these three big mistakes and consult with a qualified franchise consultant. Doing so can save you time, money, and aggravation down the road.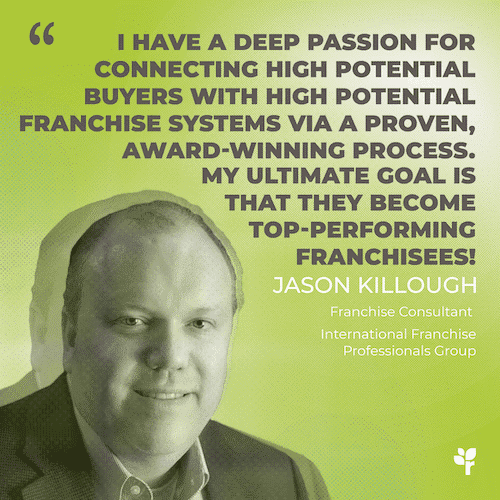 Jason Killough is a Certified Franchise Executive with nearly 30 years of experience in the franchise industry. He offers no-fee consultations and regularly hosts webinars on franchising. To schedule a complimentary appointment or register for his next webinar, call 800-390-3726 or visit https://eAuth.com/webinars/.
https://eauth.com/wp-content/uploads/2022/03/Killough_blog.jpg
431
1030
TEA Admin
https://eauth.com/wp-content/uploads/2018/09/eAuth-logo_for-site.png
TEA Admin
2022-03-25 13:16:44
2022-03-29 19:20:12
2022 Biggest Mistakes Franchise Investors Make…and What to Do About It!